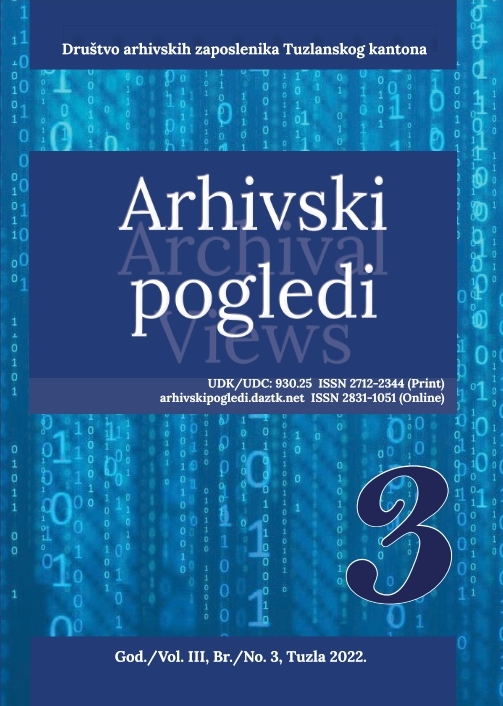 ISSN 2712-2344 (Print) ISSN 2831-1051 (Online) UDK/UDC: 930.25
Dobrodošli na web stranice časopisa "Arhivski pogledi", časopisa koji izdaje Društvo arhivskih zaposlenika Tuzlanskog kantona.
Posjetite i stranicu Društva na www.daztk.net, za informacije o radu udruženja i konferenciji "Tuzlanski arhivski dani".
Welcome to the website of the journal "Archival Views", a journal published by the Association of Archival Employees in Tuzla Canton.
Also visit the Association's website at www.daztk.net, for more information about the Association.
---